Worship
At St. Tim's, we explore our faith as a community. The diversity of our worship is reflected in our mission statement: Living our Faith in Jesus Christ through Open Hearts, Open Minds and Open Arms. We strive for an approach to worship that is lively and inclusive, and preaching that is relevant to our journey.
There are many opportunities for Worship
10:00am on Sunday – a sung service of holy eucharist. We also offer the opportunity of online worship via the wonders of technology. The Zoom link is available on the home page or email office@sttimothy.ca for more information.
Morning Prayer – Our week day on-line only morning prayer services take place at 9:30am, Monday to Friday. To receive the service information and Zoom link, please email office@sttimothy.ca or see the Zoom link on our home page.
Click below to watch the services from the past week.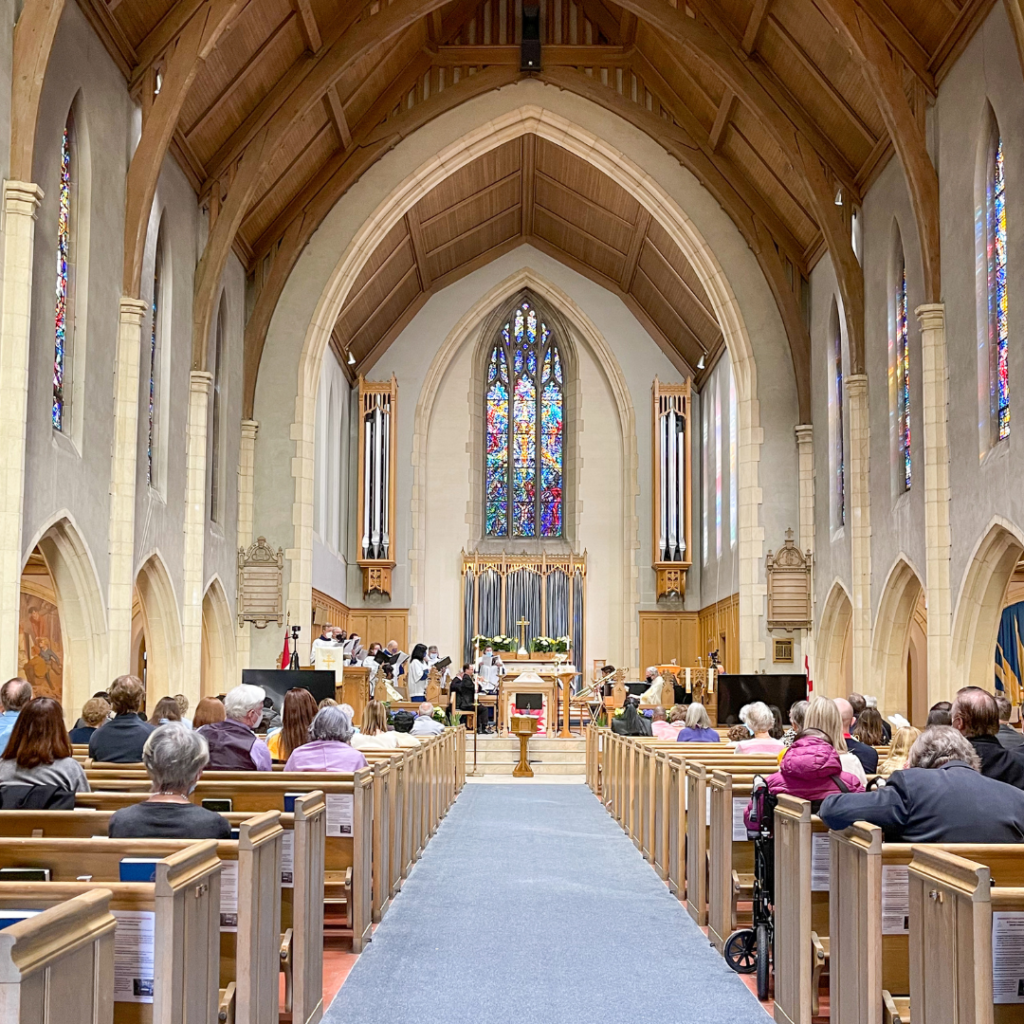 Children & Youth at St Timothy's
At St. Timothy's we believe that the Christian faith is a lifelong journey of growth and discovery.
If you would like to have your child participate in our programs for young people, please email Elaine Vanderwerf, our Youth Minister, youth@sttimothy.ca
Sunday School (children up to age 10): Our Sunday School Zoom will take place every week at 11:15am. We are following a lectionary based curriculum which means that our lessons will be the same as those in the Sunday Worship Service. There will be scripture, songs and activities and prayers as well as a space for the children to interact with their peers. This will last about half an hour.
Jr. Youth Group (grades 5 – 8): Our Junior Youth Group will meet on the first and third Friday of each month at 7:00pm. We will play games and do activities together that are fun and interactive. There will also be a "Thought for the Day" and a prayer time as we learn about God and care for each other. This is scheduled for 1.5 hours.
Sr. Youth Group (grades 9 – 12 +): Our Senior Youth Group will meet on the second and fourth Fridays of each month at 7:00pm. We will play games but there is also opportunity for students to engage in conversations about life and purpose. This is a safe place for young people to ask questions and to learn. This is scheduled for 2 hours.
Special Events: On the 5th Friday of the month (when there is one) and at other special times of the year (Christmas and Holy Week) there will be unique programming for children, youth and families.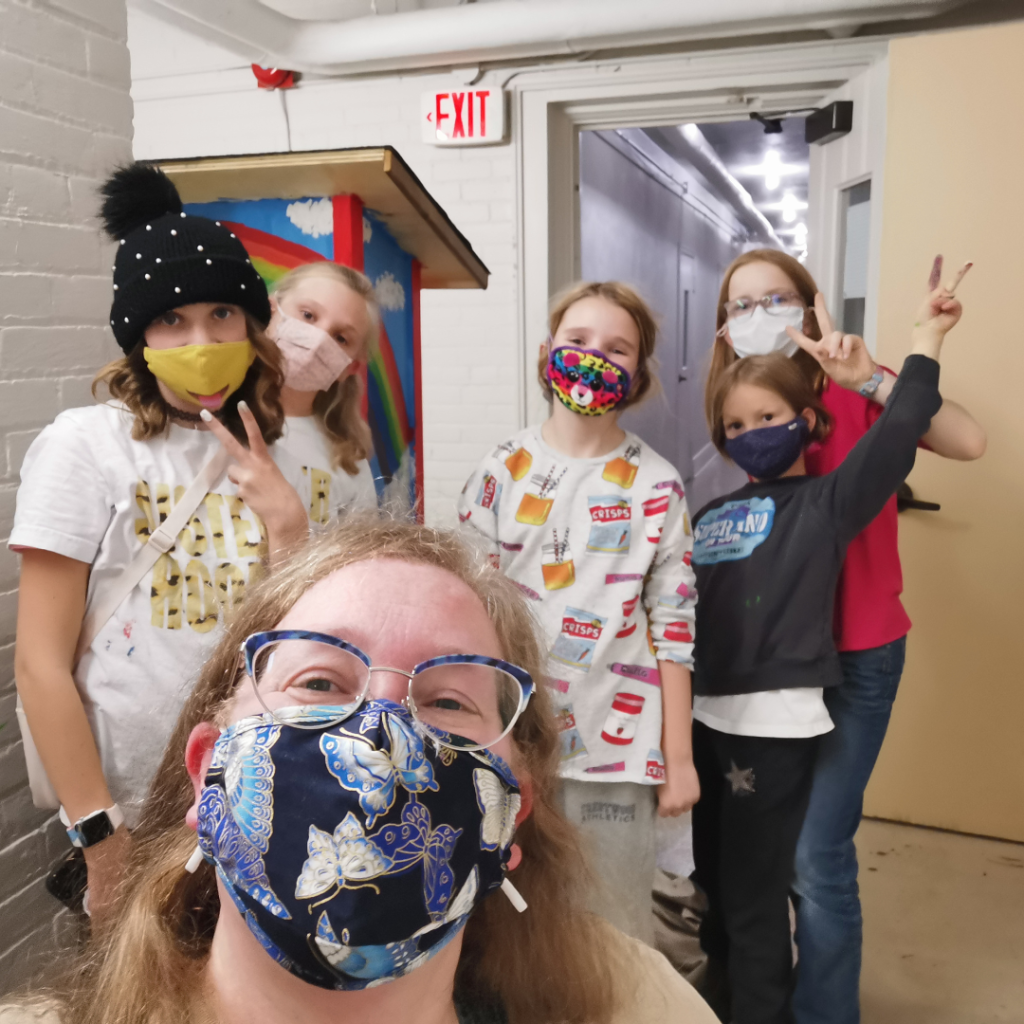 Music
St. Timothy's is blessed with a wonderful and inspirational music program. The music program flourishes under the direction of Ed Connell (keyboardist for the Canadian National Ballet, director of the men's chorus Forté, organist, pianist accompanist, composer and arranger). We celebrate our spirituality with a wide variety of musical genres – folk, spiritual and classical as well as the traditional music of an Anglican service. We have recently installed a four manual digital organ, which can faithfully reproduce the sound of three world renowned European cathedral instruments.
Confirmation
To be confirmed is to be received into full membership of the Anglican Church. It may happen at any stage of life when the candidate is old enough to renew the promises that were made at their baptism. Most candidates for confirmation are in their early teens and St. Timothy's holds regular confirmation classes to prepare young people. For adults we provide a more personalized approach linked to your experience and familiarity with the Anglican Church. If you or a family member are interested in being confirmed contact one of the pastoral staff.
Adults: The Rev. Canon Michael Burgess (Interim Priest-in-Charge) priest@sttimothy.ca
Youth: Elaine Vanderwerf (Lay Youth Minister) youth@sttimothy.ca
Weddings
We welcome inquiries from couples interested in being married either in our beautiful sanctuary at St. Timothy's or who may wish to be married by one of our clergy in another location. For more information contact our office to get more information and to set up an appointment with one of our clergy.
Funerals
Funerals can be conducted by our clergy either in St. Timothy's church or in another location such as a funeral home. We seek to offer a service that is dignified while being personal and responsive to the wishes of family members. Contact us to arrange a funeral service at St. Timothy's, or to seek the advice and pastoral support of one of our clergy.
Pastoral Care
Pastoral care at St. Timothy's is provided by clergy and by a team of trained lay pastoral visitors. If you wish to be added to the list of those we regularly visit, or if you wish a visit related to a particular situation or concern please contact the rector priest@sttimothy.ca.
Prayers for those in need
Those in need are prayed for on a daily basis. We also have a prayer chain. A small group of individuals who commit to daily prayer for those whose needs are brought to their attention. If you wish to be remembered in prayer for any reason whatsoever contact the church office office@sttimothy.ca.
Special Services
Please refer News & Events under the Community tab on this website. More information is also available on our Facebook Page.