Caring for Others
Outreach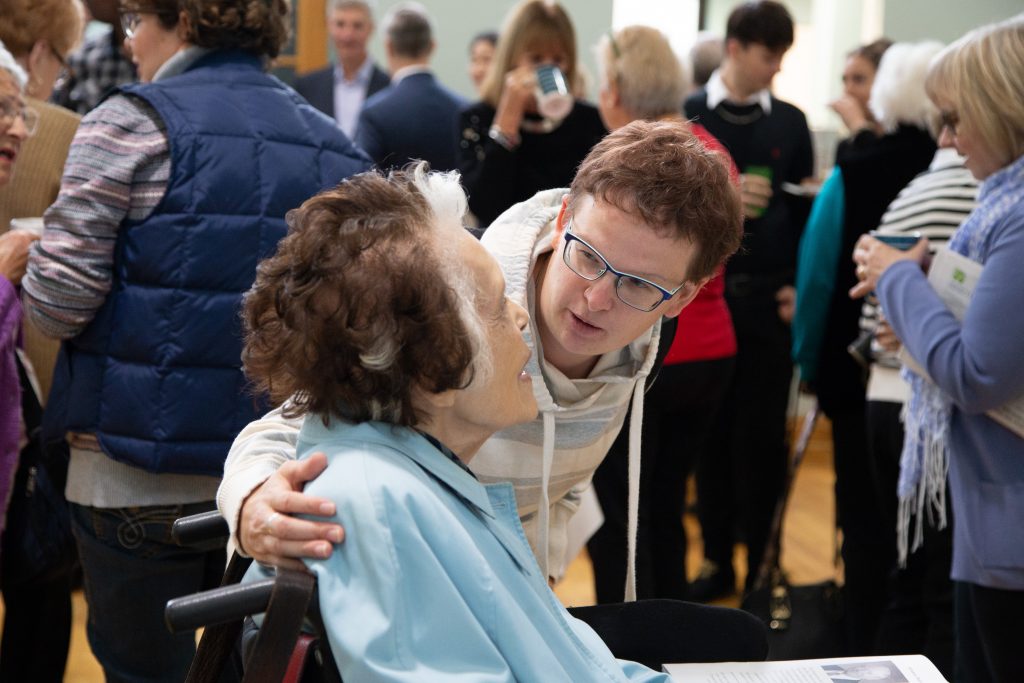 Following Jesus' call to us, outreach has been an important element of St. Timothy's since its founding almost 85 years ago. Members of the congregation have many opportunities to share their faith beyond Sunday Services. Some work with the homeless and needy in our many outreach programs. Others share a passion for supporting Aboriginal needs. Still others share in the ministry of joyful giving. At our Community Lunches for those who are living in poverty or anyone who would enjoy a nutritious meal and an opportunity to socialize with others, members of the congregation cook and serve hot meals for our guests.
Our Outreach Committee provides opportunities for parishioners to be involved in outreach activities beyond St. Timothy's as well as advocacy initiatives. For example, the Aboriginal Issues Working Group and Voices for a Just Society, (a group of churches in North Toronto whose focus is poverty reduction), help members of the congregation keep abreast of select social justice issues. Or visting and cooking for St. George House, or helping with doing a work weekend clean up at Moorelands camp of helping to raise funds for Faithworks.  The Outreach budget supports a number of other excellent community organizations including, Moorelands Community Services, The Stop Community Food Centre, Flemingdon Park Ministry and the St. Stephen in the Field Anglican Church meal program.
Community lunches
Held on the fourth Monday of each month. Volunteers provide dishes, set-up, serve, socialize and clean-up for these lunches which are open for anyone to attend. THIS PROGRAM IS CURRENTLY SUSPENDED DUE TO THE PANDEMIC.
The Old Orchard Blossoms
This group is one of over 240 similar groups across Canada which supports the Stephen Lewis Foundation's Grandmother to Grandmother campaign. The group's mandate is to raise awareness of the grandmother's supportive role in the HIV/AIDS pandemic in sub-Saharan Africa. They raise funds through grassroots projects in Canada to assist grassroots projects in Africa run by and for grandmothers as they support their grandchildren and other orphans created by this pandemic.